<<  Honoring our Beloved Friend, Colleague, and Teacher  >>
DONATIONS IN DAVID'S HONOR:  www.openspace.org/daniels  |  Mid-Peninsula Open Space Trust | 
---
---
Life Thoughts from David | What Really Matters, David's Views from Years of Life
<< Rememberance  >>
What really matters to each of us? What makes a difference? David suggested it might be generosity of spirit, bounty of love, tenderness of touch, or, he asked, is it our closest relationships? A great job? A warm home? What about a bigger picture? Like, the emotional as well as physical safety and security of others? What about the preservation of our planet's resources? Or, our continued ability to live and thrive on this divine planet? What do you suggest? What moves us and tells us what really matters? Take a few minutes each day to think about this; and let's do our best, he advised, to recognize and then live in a way that is consistent with what really counts and what really matters to our lives.
---
<< Read each "Weekly Thoughts from David," posted previously by David Daniels. >>
---
WELCOME TO DAVID'S ARCHIVAL WEBSITE
IN HIS WORDS:
"There is nothing more important than self-awareness and self-understanding to bringing peace and compassion to our relationships, and to our world.
My passion is this endeavor. I've determined that bringing the Enneagram system of nine personality styles, literally patterns, into our awareness and to the understanding of self and other is the key to this very personal, societal, and humanitarian dream.
Based on the premise that our brains are literally pattern machines,  we can easily see that we have patterns for everything from doorknobs to worldviews. Our personality pattern stands out as one of the most fundamental of such patterns.
When we are owned by our patterns, we are hostages — for better and for worse. When we liberate ourselves from the confines, literally the prison of our personality pattern, our lives and relationships can truly flourish anew. We can give others the gift of our presence, attention, and understanding.
By learning about ourselves more deeply, we can give others the gift of our presence and full attention. Love literally is openhearted presence combined with care for self and other. Together with the guiding principles of the 5As – Awareness, Acceptance, Appreciation, Action, and Adherence – the Enneagram system of nine styles — nine patterns — is the key to this work of liberation.
This is the purpose of this site.
This is the purpose of my life.
May we open our hearts — to ourselves and to others — and take delight in this work, in this endeavor, and my hope for a more loving, peaceful, compassionate existence for all."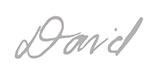 ---
God Bless David Daniels and his passage; may he find himself in a state of beautiful, loving kindness, omniscience and peace, all of which are a mere reflection of what he worked so hard to bring to this world and to so many.
And to David's Beloved Sweetie, Judy Curry Daniels, who joined David on June 19, 2019. May they rest — together and in love —  and in peace.
READ A SPECIAL TRIBUTE >> to Judy Daniels, via David's most recently published e-newsletter.
---
DONATIONS: www.openspace.org/daniels
Donations in David's memory may be made to Mid-Peninsula Open Space Trust, a space created in loving honor of David's son, David C. Daniels.
---
On behalf of the Daniels Family, we want to express our deepest thanks to all of David's friends and family in the Enneagram Community. It would mean the world to him to hear the kind words of support, affirming both his personal and global contributions. He gave a lot of love to the Enneagram and everyone associated with it, but he also received and rejoiced in the love and care that often came his way. You have all been a blessing.
One favorite quotes of our father's often shared with us came from an ancient Buddhist source (with slight modifications):
Awareness without action
is not awareness at all."
David was really big on active practice, daily practice. One of his most recent blog posts on his website still speaks to this topic. We know that he would want us all to keep up our own healthy practice and to share our love for the Enneagram with others. He truly believed in the Enneagram as a change-agent for each of us, and for the world. We feel honored by the outpouring of sympathy and love. And, in David's honor, we trust he would want us to keep sharing our compassion for differences, excitement for change, and Enneagram wisdom with others."
May peace be with you all.
With Love, J.D. and Denise (David's children), and Karen Daniels (David's Daughter-in-Law)
---
On behalf of David Daniels and his devotion to what he believed in so fervently — loving kindness, being fully present to self and other, and the practice of compassion, we welcome you to continue to visit his website, to continue to learn from his insightful teachings and his hopes for humanity through ongoing self-development and self-awareness practice, through studying the Enneagram system, and by having the willingness to study one's self, lovingly and acceptingly.
David just completed, a day before his passing, a new blog on "Temperament and the Enneagram," which was posted online December 2017; he had also been working on a book with Suzanne Dion, since 2010, focused on the application of the Enneagram  as a profound tool to enhance human relationships and emotional intimacy, a labor of love he's been dedicated to for so many years and a project he just completed drafting about ten days before his passing. The book was finally published early 2019.
We will continue to share his Weekly Reflections for all of those currently subscribed and for those who will sign up in the future, as he would have loved knowing they would continue on beyond him, supporting our ongoing growth and development.
As someone having been honored with the great privilege of working and writing and teaching with David, and of designing this website for and with and alongside him, I am committed to continuing his voice and work in the world.
To my dearest friend, most profound teacher, mentor, and life-changing guide, I am in no way ready to let you go. But, I know that your beautiful soul will travel with each of us and with the collective, as you've left us with profound gifts and teachings, all of which are filled with your hopes for a better, more loving, and more compassionate world.
With Much Love and Gratitude,
Suzanne Dion
Webmaster and Beyond Grateful Mentee