---
---
It is my personal mission to share my many years of experience and learning in order to bring peace and compassion to the world.
Our brains are pattern machines. We have patterns for everything from relationships to worldviews. Our personality pattern stands out as one of our most fundamental patterns. When we are owned by our pattern we are hostages for better and worse. When we liberate ourselves from the confines, literally the prison, of our personality pattern, our lives and relationships can truly flourish anew.
The purpose of this site is to bring you fundamental, life-changing, and enlightening information based on the Enneagram system of personality patterns, which I believe is one of the most powerful tools available for self-awareness and mental, emotional, and spiritual health.  This incredible system  is congruent with and even validated by our own fundamental neurobiology. Much of the material offered here is based on my now-almost 50 years of experience as a therapist and behavioral scientist and my nearly 30 years of practical experience using the Enneagram.
I'm presenting this material for, to me,  it is a reflection of my many years of passion and work in the fields of human behavior, psychology, relationships, psychotherapy, personal development, organizational development, neurobiology, and psychiatry. (Read full biography) My hope, my dream is that you will discover the wonders of this work utilizing the Enneagram system and that you will find this of great value in your life.
Our Umbrella Organization
The Non-Profit Enneagram Studies in the Narrative Tradition (ESNT)
My website's further purpose is to complement the efforts and contributions of Enneagram in the Narrative Tradition (ENT), our parent organization as presented at the URL:  www.enneagramworldwide.com.  ENT provides wonderful material, much of which I have contributed over the years. Since our inception in 1988, we have espoused the value of the Narrative Tradition where individuals (just like yourself) speak for themselves often in type panels where each person shares their knowledge and experience of themselves, with others.  To do this we use a deep process of inquiry, exploration, and  sharing of knowledge.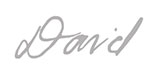 ~ David Daniels M.D., 2013
__________________________
Site Overview
Important, basic information to get you started on my site:
The indispensable fundamentals of the Enneagram system
The Basic Proposition for each Enneagram type, which is the key to everything, including the core beliefs (ultimate trap) and the deepest fear or concern (the ultimate avoidance)
The brief descriptions for each Enneagram type with the path of development detailed in only a few lines
The relationship themes for all 45 possible combinations of types
How the Enneagram is congruent with and validated by our neurobiology
The Universal Growth Process for self-mastery
The core importance of our teachings in the "Narrative Tradition," where people of each Enneagram Type speak for themselves about their actual, internal experiences
Site Features:
Audio "Conversations with David" featuring interviews on vital topics
Short videos describing key issues and aspects of the Enneagram and the types
Video interviews with David and guests on key Enneagram topics
Practical and informative articles featuring a variety of themes of special interest, many derived from a spectrum of David's workshops and seminar presentations
Effective and readily adoptable practices for personal and spiritual development for each type, developed over the years and found nowhere else
My Touchstone Column answering your questions about Enneagram type with special emphasis on personal and relationship difficulties and dilemmas
Inexpensive teleconference classes on a variety of topics
And More…
Key references to related work in the field
Clear and simple test for the Instinctual Subtypes
The user-friendly, scientifically validated Essential Enneagram Test to help you determine your Enneagram type
Updated calendar of my annual workshops and seminar offerings
Links to our Enneagram Intensive training and various workshops nationwide, based on the Narrative Tradition