---
THE NEW BOOK
"The Enneagram, Relationships and Intimacy: 
Understanding One Another Leads to Loving Better and Living More Fully"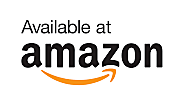 ---
MESSAGE FROM DAVID
This book addresses the powerful need we have — physiologically, emotionally, and spiritually — for connection, for love. Research tells us that we are "social" creatures and that our cognitive-emotional-somatic development is dependent on "love," on consistent-enough "connection and bonding," during our formative years. Without it, we flounder. We ache emotionally, and we struggle to potentiate, individuate, even to love freely.
Choosing to develop our "love-ability," our capacity to give and receive love, is just about the greatest gift we can gift ourselves and others; it's at the core of what sustains us and is a pursuit that I have come to cherish over all else. There are lots of books written on love; some great ones discuss secure attachment and plenty too have been written on relationships and how to make them better.
Read More